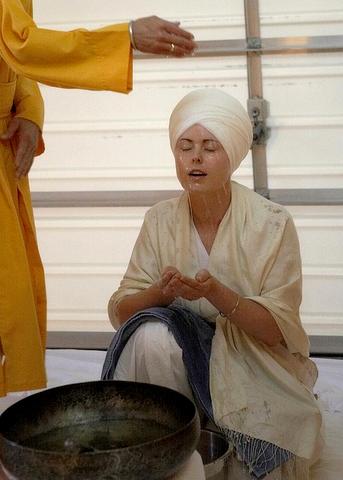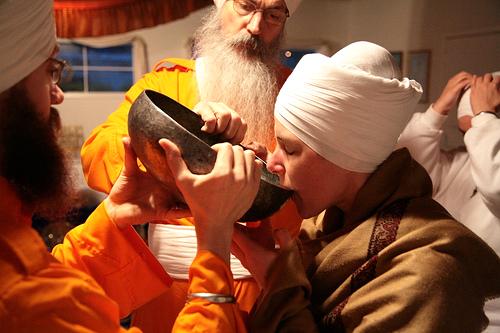 Atam ras je janhi, so hai khalis dev.Prabh mai, mo mai, taas mai, ranchak nahen bhev.
He who has experienced self-realisation is the exalted Khalsa, there is not the slightest difference between Akal Purakh, myself and the Khalsa.
Sev kari inhi bi bhaavat, aur ki save suhat na ji ko.
Daan dio inhiko bhalo, ur aan ko daan na lagat niko.
I like serving only them, I do not appreciate serving others, offering made to them only are worthwhile. Offerings to others do not appeal to me.
Judh jitai in hi ke parsad, inhi ke parsad su daan kare.
Agh augh tare inhi ke parsad, inhi kripa phun dhaam bhare.
I have won battles by their grace, only by their grace I have done any good, by their (Khalsa's) grace I have overcome all wickedness, and by their goodwill only my house became virtuous.
DHAN DHAN GURU GOBIND SINGH JI MAHARAJ.